THE FORM OF LIGHTNESS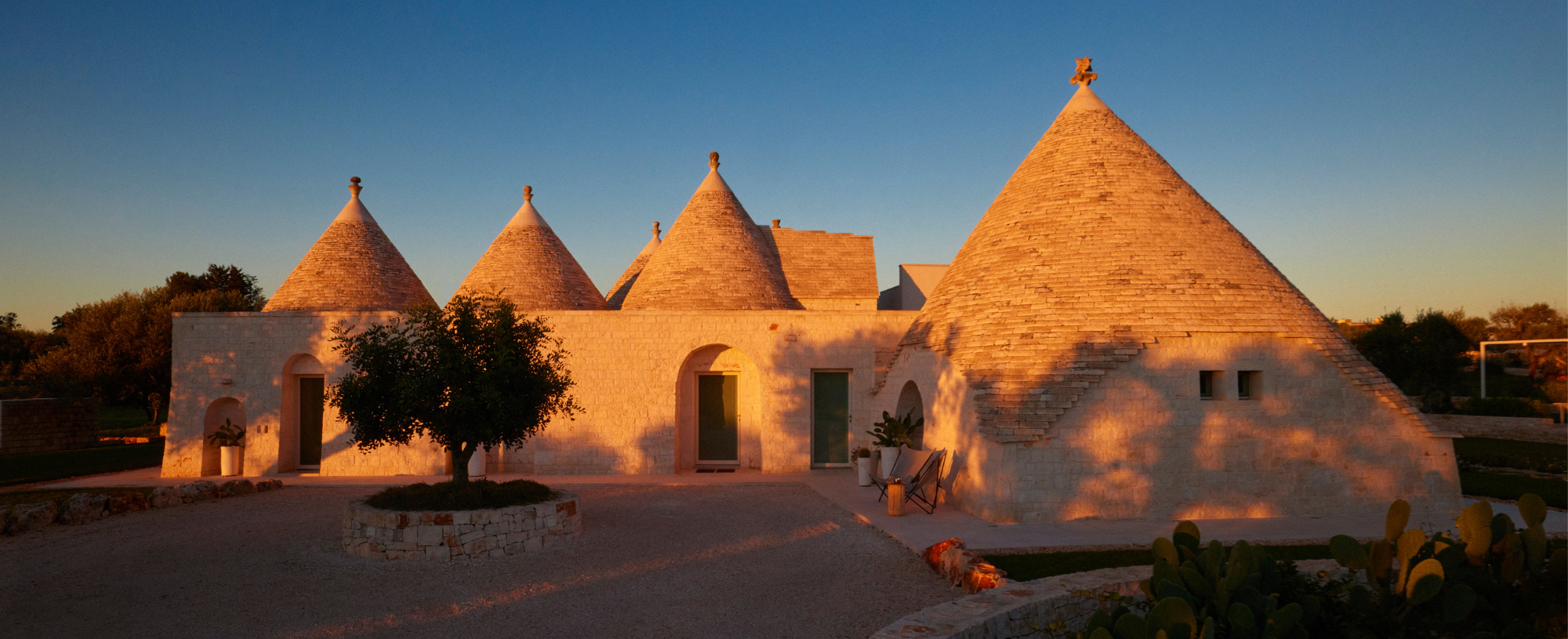 TRULLO'S
LUXURY EXPERIENCE
Mò Trullo's Luxury Experience encompasses within its 6 hectares of property two structures:
Trullo delle Dame and Trullo dei Pumi, that can only be booked exclusively.
Mo' is an experience, a way od perceiving lightness.
Nothing to do with opulence and glitz. Much to do with daily well-being, small and large pampering,
the liveliness of a time full of experiences, good vibrations and freedom.
Understated Luxury Holiday
Design and tradition meet to generate emotional well-being.
Two locations that together can accommodate up to 22 people and can be rented separately, providing in both solutions large spaces to be used exclusively, or jointly, by groups of friends or families who want to gather in one place, while maintaining moments of privacy.
Both facilities have a swimming pool, solarium area, large outdoor living area, hammocks lounge area and barbecue area for exclusive use.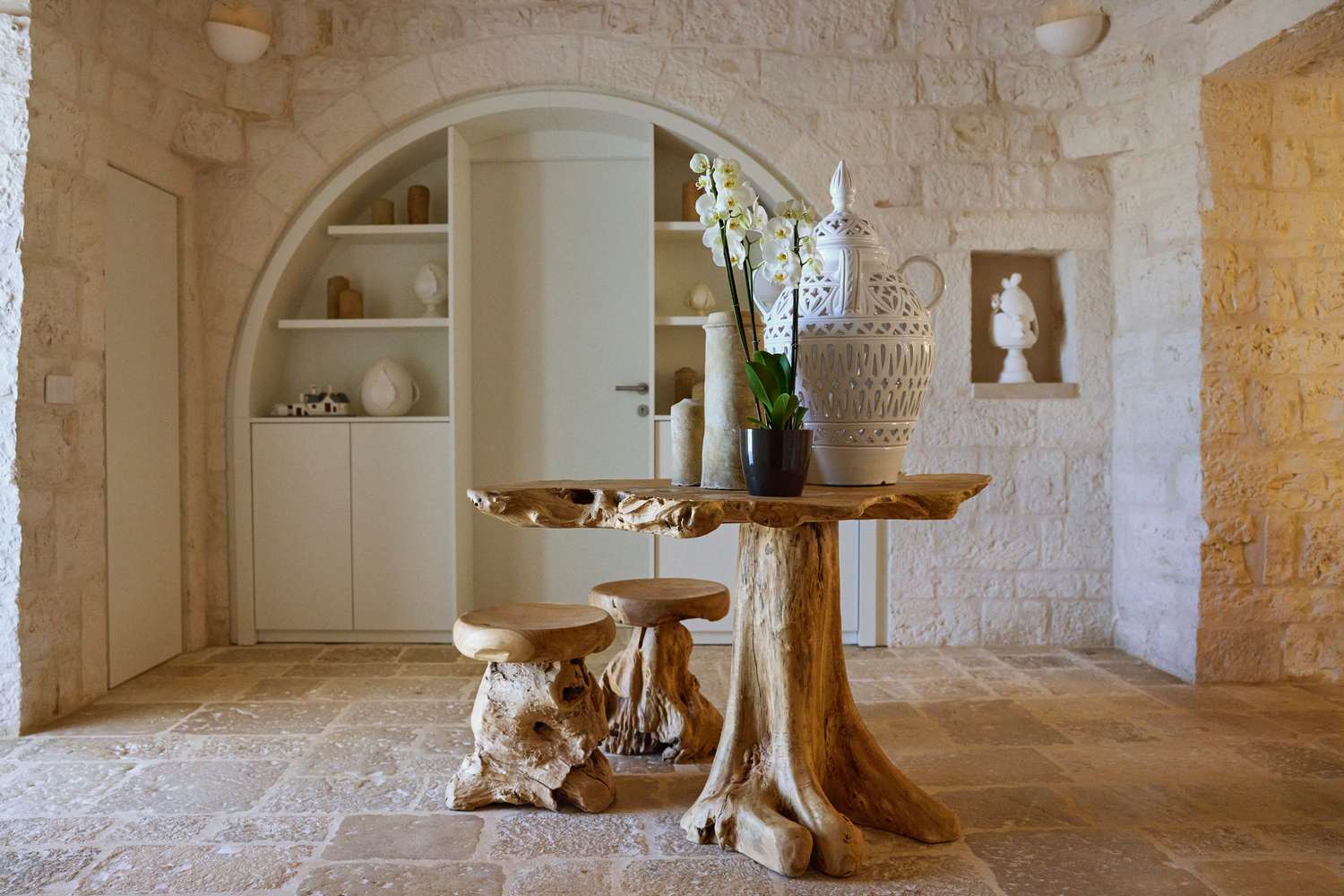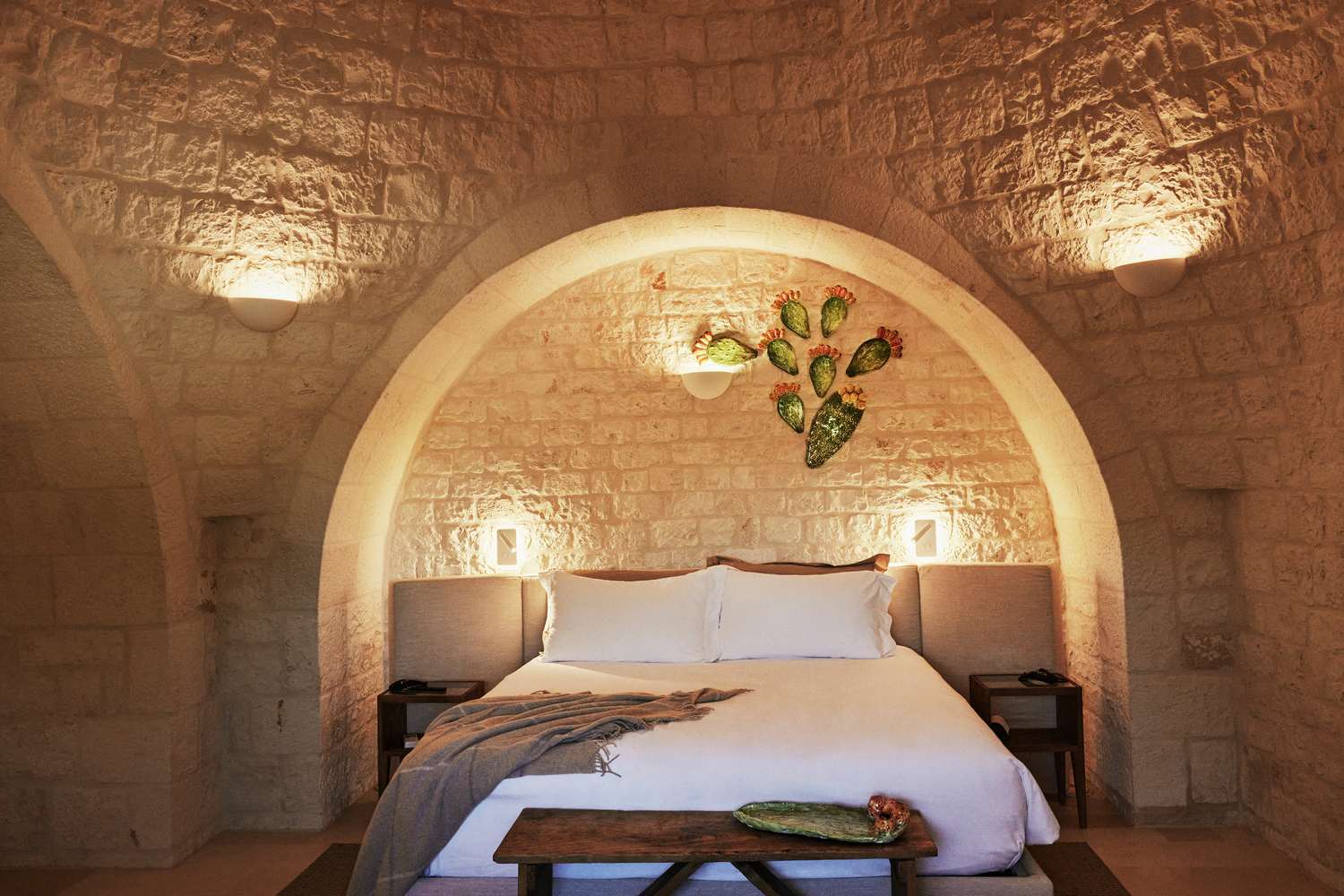 DO YOU KNOW HOW IT FEELS TO SLEEP UNDER THE CONE OF A TRULLO?
It is an almost mystical experience. The silence, the suspended atmosphere, the special microclimate reconcile you with the world. The trullo is a structure conceived in antiquity to make the most of the energy of this land; in Mo' this energy has been used to enhance the luminous lightness of the local white stone, the internal rhythm of the arches that punctuate the various rooms through a conservative restoration work that amazes for the aesthetic harmony generated by integrating local architecture and contemporary design, history and holistic well-being.
TRULLO DELLE DAME
The Trullo delle Dame boasts three double bedrooms in the main building, each with walk-in wardrobe and private bathroom, as well as three outdoor annexes for a total of 12 beds.
It can only be booked exclusively.
TRULLO DEI PUMI
The Trullo dei Pumi offers four double bedrooms with private bathrooms in the main building and an exclusive suite in the annex, to accommodate up to 10 people. It can only be booked exclusively.
During your stay, "facilitators" will be on hand to the daily reorganization of the villa,
daily pool cleaning, breakfast service and dedicated service.
Excluded from the offer but always available wide map of services, with proposals to be built in
according to the needs and requests of the guest: personal trainer sessions,
yoga classes, massages, gourmet dinners, tastings, tours and events.
Tell us your dream, Mo' we will make it come true.
 

And you, are you ready to to experience such lightness?
As you may have guessed, MO' has its own personality.
We have enriched it with art and design, but it already had its energy and lightness before we arrived.