THE FORM OF LIGHTNESS
TRULLO'S
LUXURY EXPERIENCE
Nothing to do with opulence and glitz. Much to do with daily well-being, small and large pampering, the liveliness of a time full of experiences, good vibrations and freedom.
Do you know how it feels to sleep under the cone of a trullo? It is an almost mystical experience. The silence, the suspended atmosphere, the special microclimate reconcile you with the world. The trullo is a structure designed in ancient times to make the most of the energy of this land; in MO' this energy is amplified by the luminous lightness of the local white stone, by the elegance of the design furniture and by the refined suggestions of the local works of art.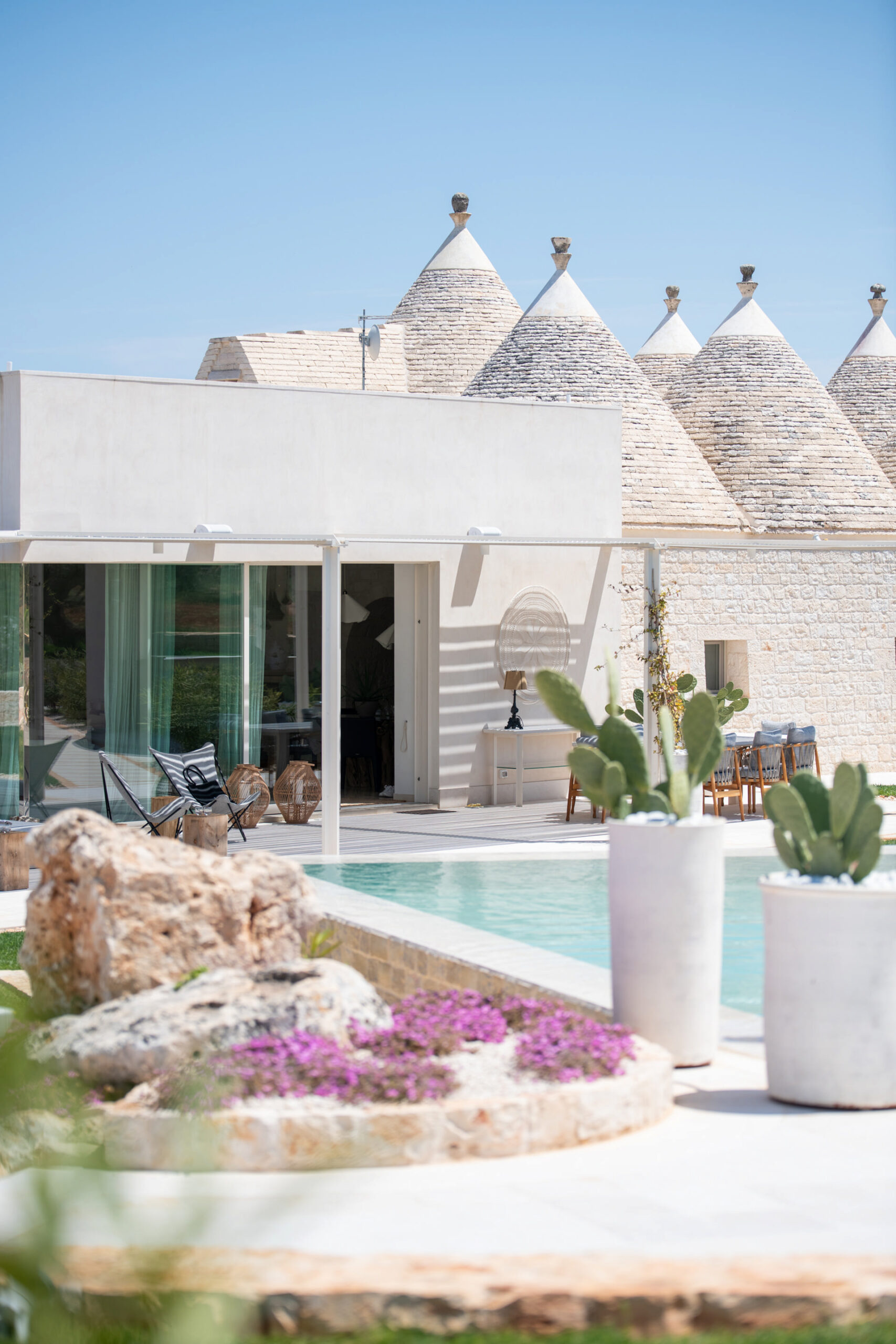 The heart of the villa is the indoor living area, a large 10-cone building with a fully equipped kitchen and huge windows framing the garden and the swimming pool. Three annexes with bedrooms complete the structure, which can accommodate a total of 12 people.
The exterior is designed to take full advantage of sunny days and the sweet Apulian evenings, whatever the season; you can stay up late, sitting at the large table under the porch, enjoying the scent of wood burning the oven or barbecue. Finally, 6 hectares of land surrounding the villa with a Mediterranean garden that guarantees perfect privacy.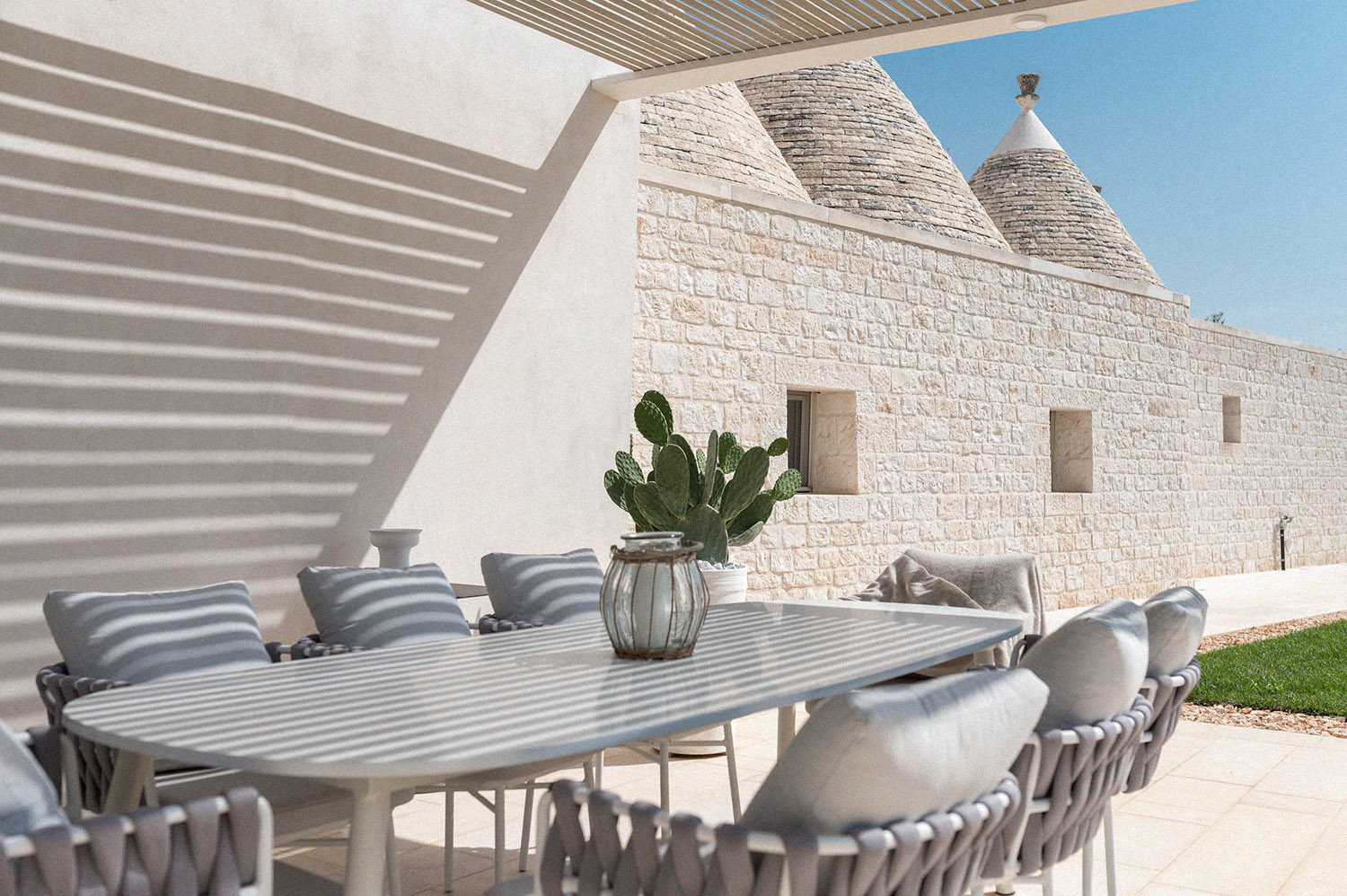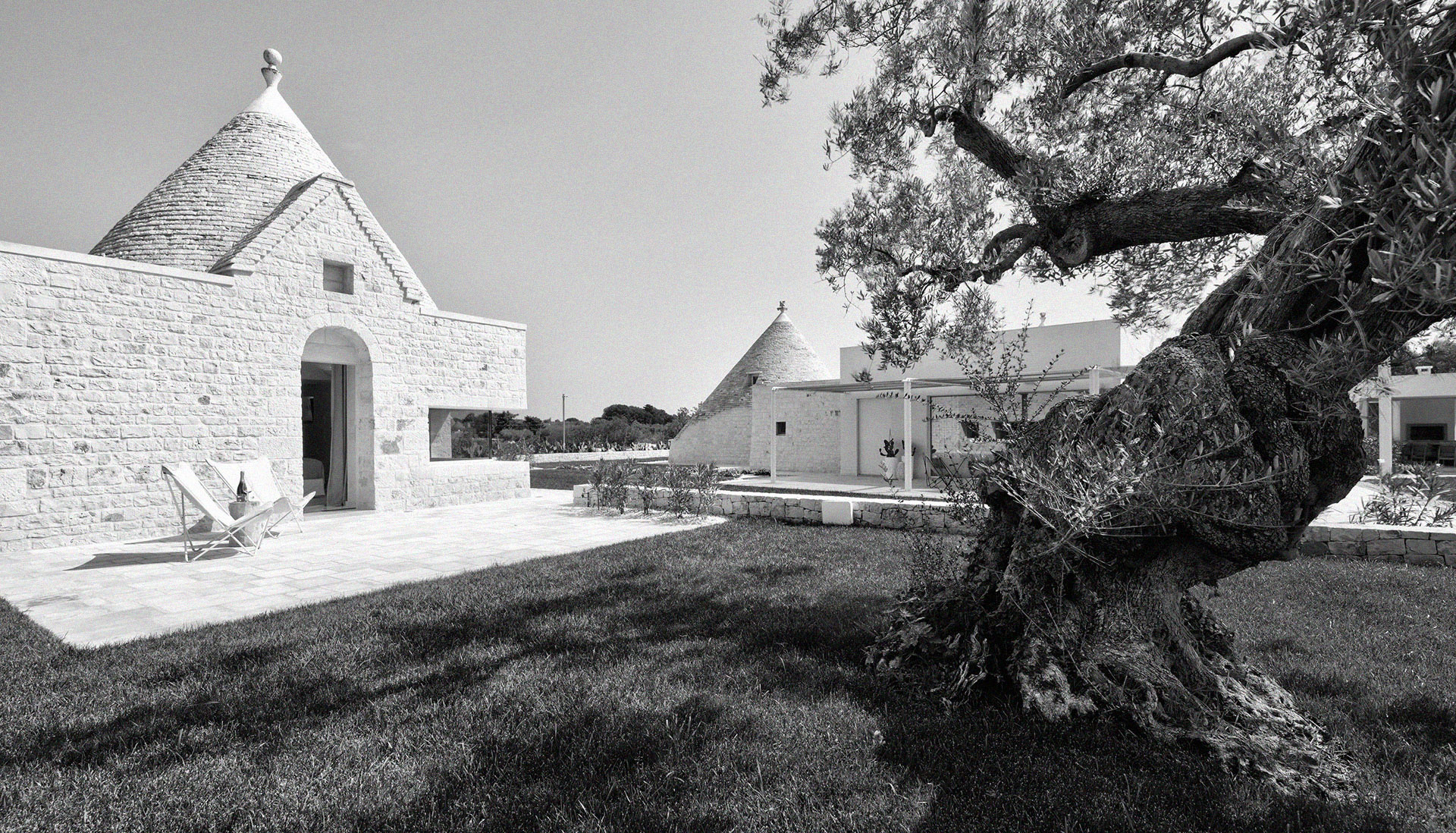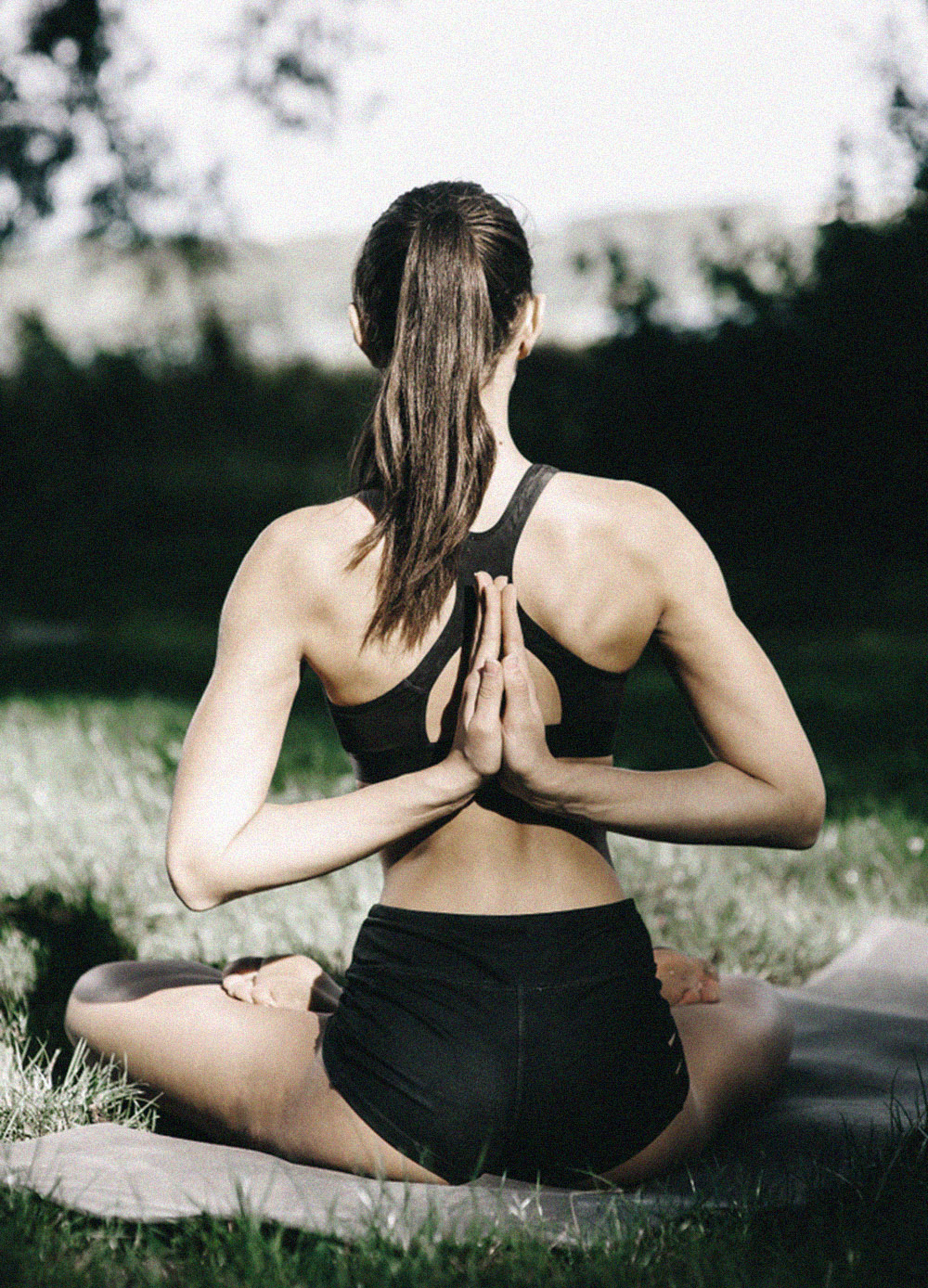 THE ESSENCE OF WELL-BEING
What is well-being if not being
able to nourish your body and soul with
beauty? And never be full
Swim in the heated pool with salt under a big, bright sky;
Train in the gym;
Meditate in the yoga and massage area;
Bring out all your determination in the padel field among the olive trees;
Get back in touch with nature in the organic vegetable garden;
Children? We have a playground dedicated to them.
And you, are you ready to to experience such lightness?
As you may have guessed, MO' has its own personality. We have enriched it with art and design, but it already had its energy and lightness before we arrived.