THE ESSENCE OF WELL-BEING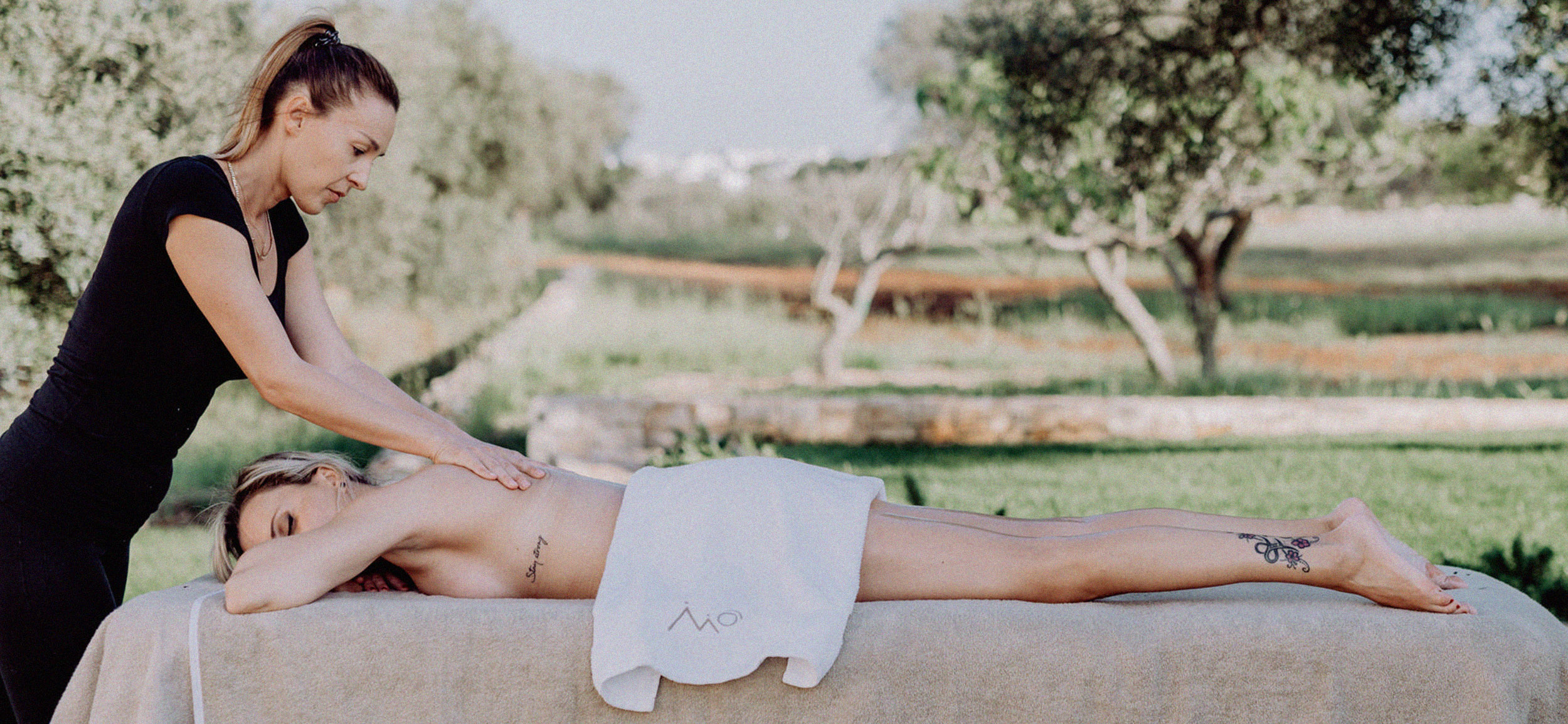 What is well-being if not being able to nourish your body and soul with beauty? And never be full.
Swim in the heated pool with salt under a big, bright sky;
Train in the gym;
Meditate in the yoga and massage area;
Bring out all your determination in the padel field among the olive trees;
Get back in touch with nature in the organic vegetable garden;
Children? We have a playground dedicated to them.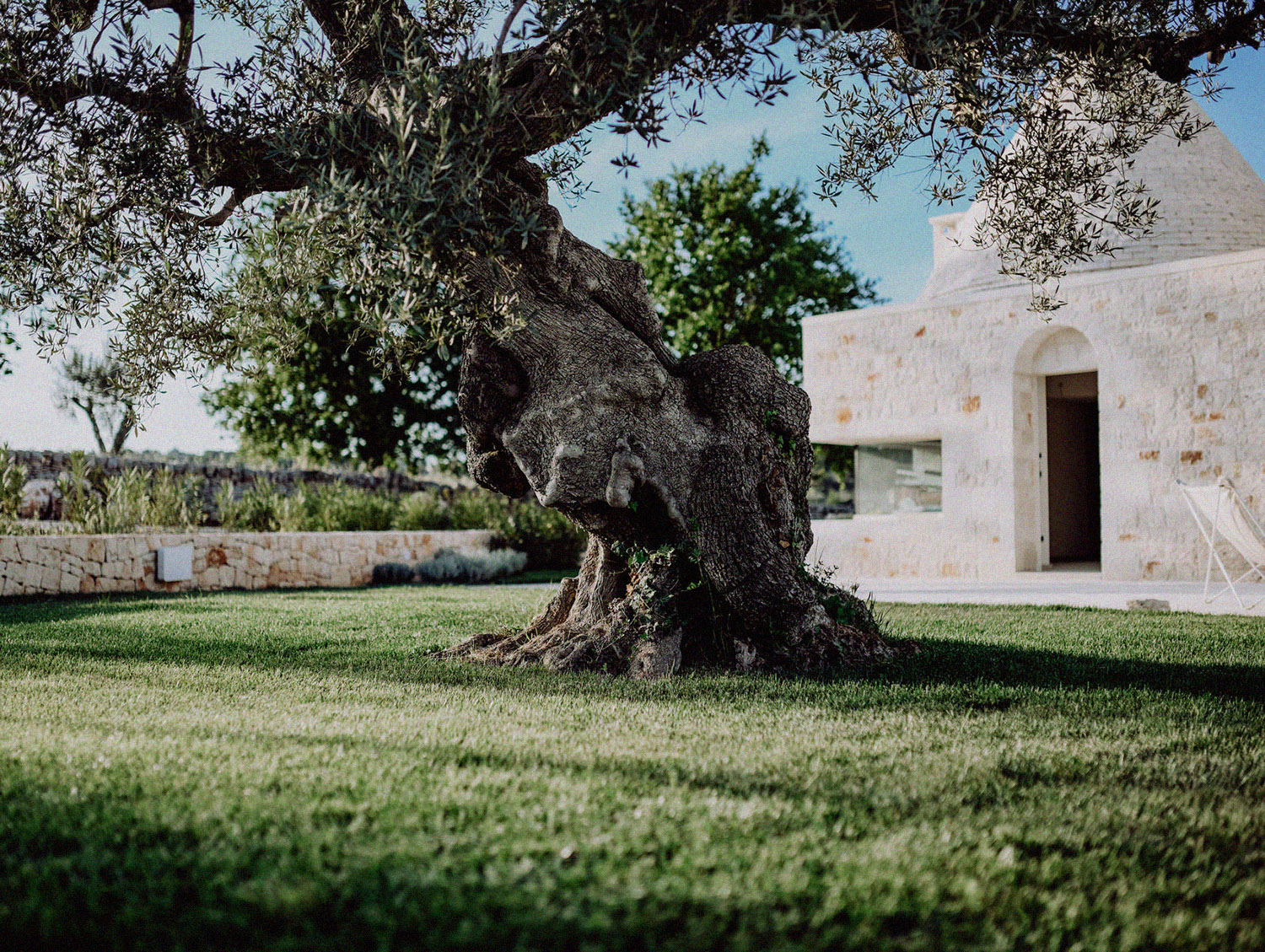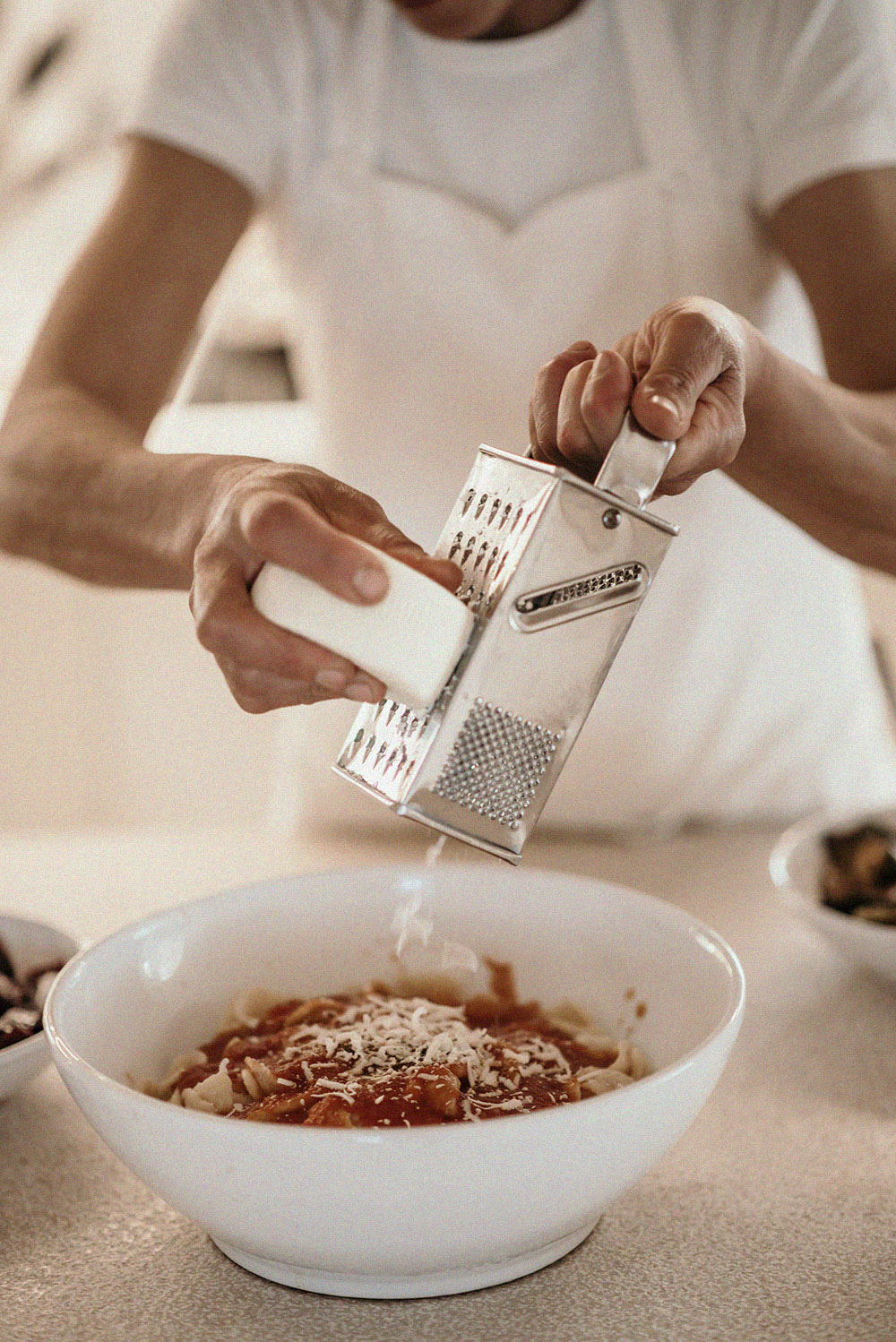 Do you want to go to a restaurant, take a boat trip, visit an olive oil mill or learn how to make orecchiette? We are here to help you choose the best experiences. Our concierge service will provide you with constant support in organising your holiday, prior to arrival and during your stay.
A cook from Cisternino prepares breakfast and lunch for guests, with menus that are inspired by local tradition but respect everyone's tastes and needs. A word of advice: take advantage of her generous Apulian cuisine, the quintessence of the Mediterranean diet, a triumph of exceptional flavours.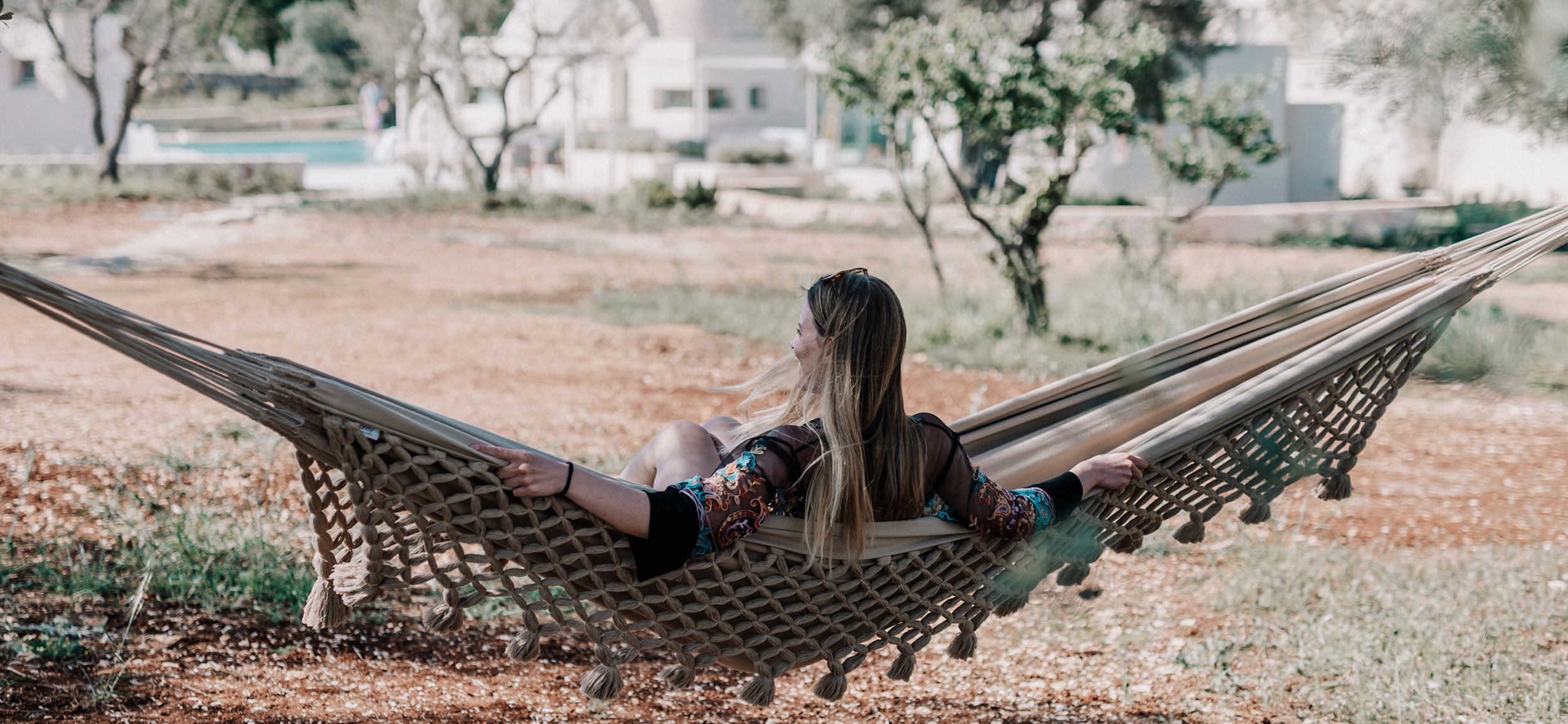 ENTRUST YOURSELF TO US, CAREFREE
We call them "facilitators". Yes, because everything is easier when they are around. They are discreet and fundamental presences, catering for every wish and being there in every unexpected event. They take turns in the trullo to ensure a constant presence.
This holiday is your own personal space, which you can design as you wish.
Well-being has no boundaries: here are some additional ideas to enrich your time in MO'.
Chef on demand: dinner with gourmet proposals from top local chefs.
Personal trainer: stay fit with a personalised programme.
Yoga teacher: take advantage of the intrinsic properties of the place to find yourself.
Massage therapist: put yourself in the capable hands of a professional for moments of pure well-being.
Driver: travel around and get to know Apulia without having to drive yourself.
Special events: organise a ceremony or party in the magical setting of MO'.
Personal wine cellar: choose the wines that will enliven your stay, plan a tasting.
Tell us your dream and we will make it come true.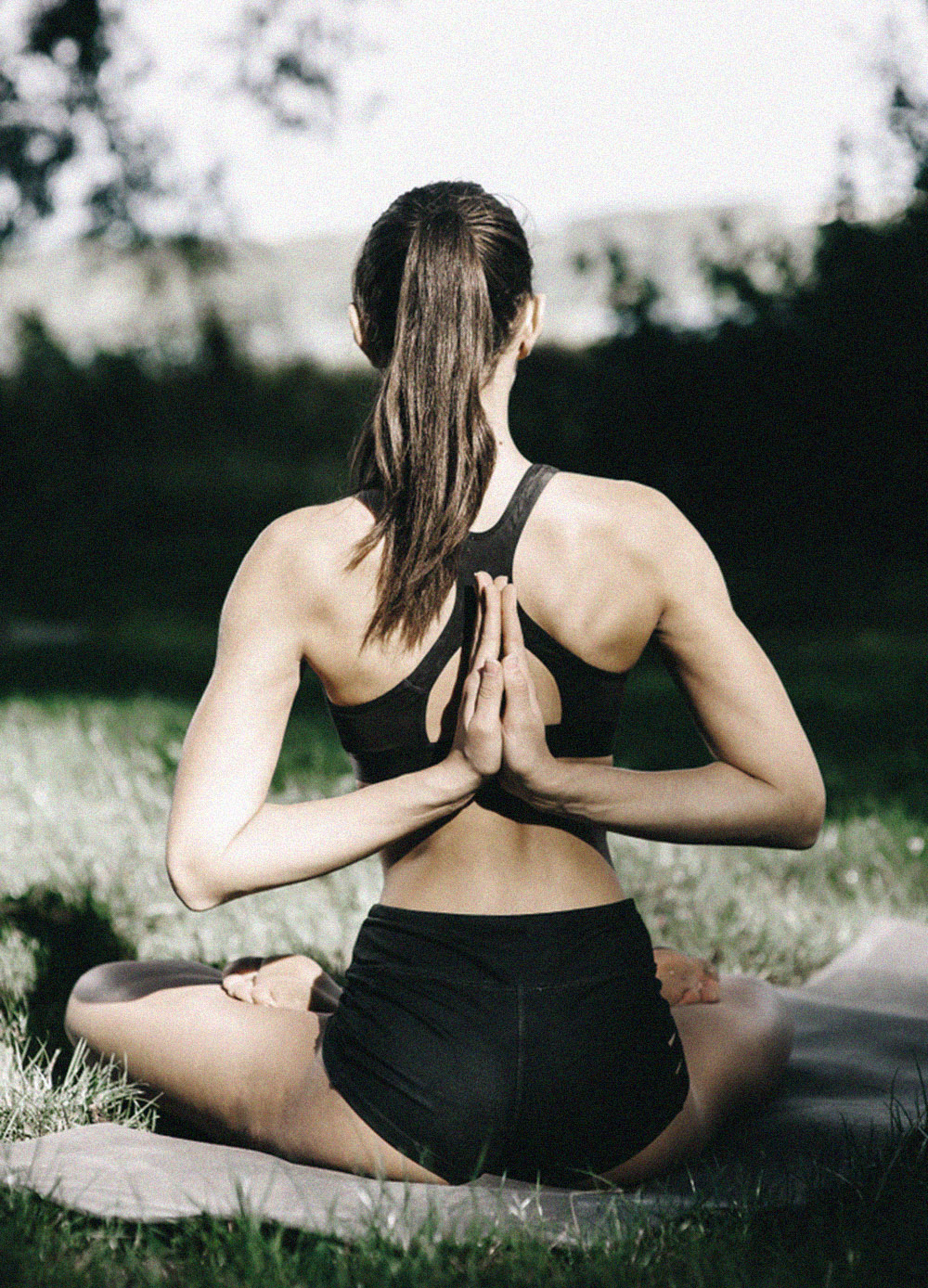 And you, are you ready to experience such lightness?
As you may have guessed, MO' has its own personality. We have enriched it with art and design, but it already had its energy and lightness before we arrived.