surroundings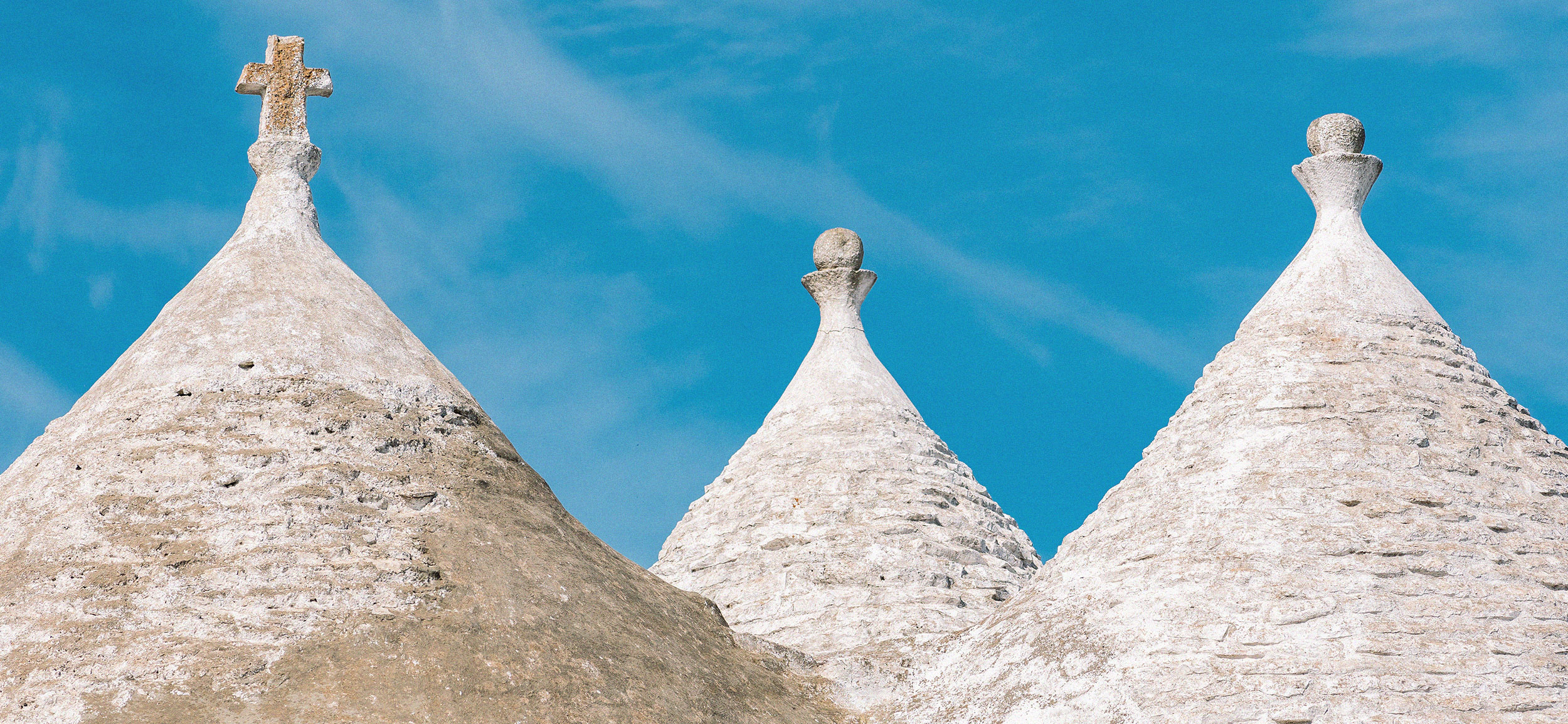 CISTERNINO AND THE ITRIA VALLEY
Olive groves and vineyards as far as the eye can see, soft hills dotted with trulli, their cones pointing upwards like many antennas in search of a celestial connection. You can't go wrong, this landscape can only be in Puglia: it's called Valle d'Itria, and Cisternino has the blessing of lying just inside it.
We never tire of telling everyone that it is a special place, but our admiration would be limited if this exceptionality were not also evidenced by the many awards the town has received: Jewel of Italy, Most Beautiful Town in Italy, Slow City, Orange Flag of the Italian Touring Club, Green Flag, City for Peace.
Perched on a limestone hill in the eastern Murgia, it is a maze of streets and small squares carved out of the fascinating local white stone. A soft white, gradually taking on the nuances of the day. In the alleyways, you are enveloped by the scent of the famous butchers' shops that cook with open doors and serve food in the street. And outside the village, the dry stone walls, the historic farms, the huge prickly pears.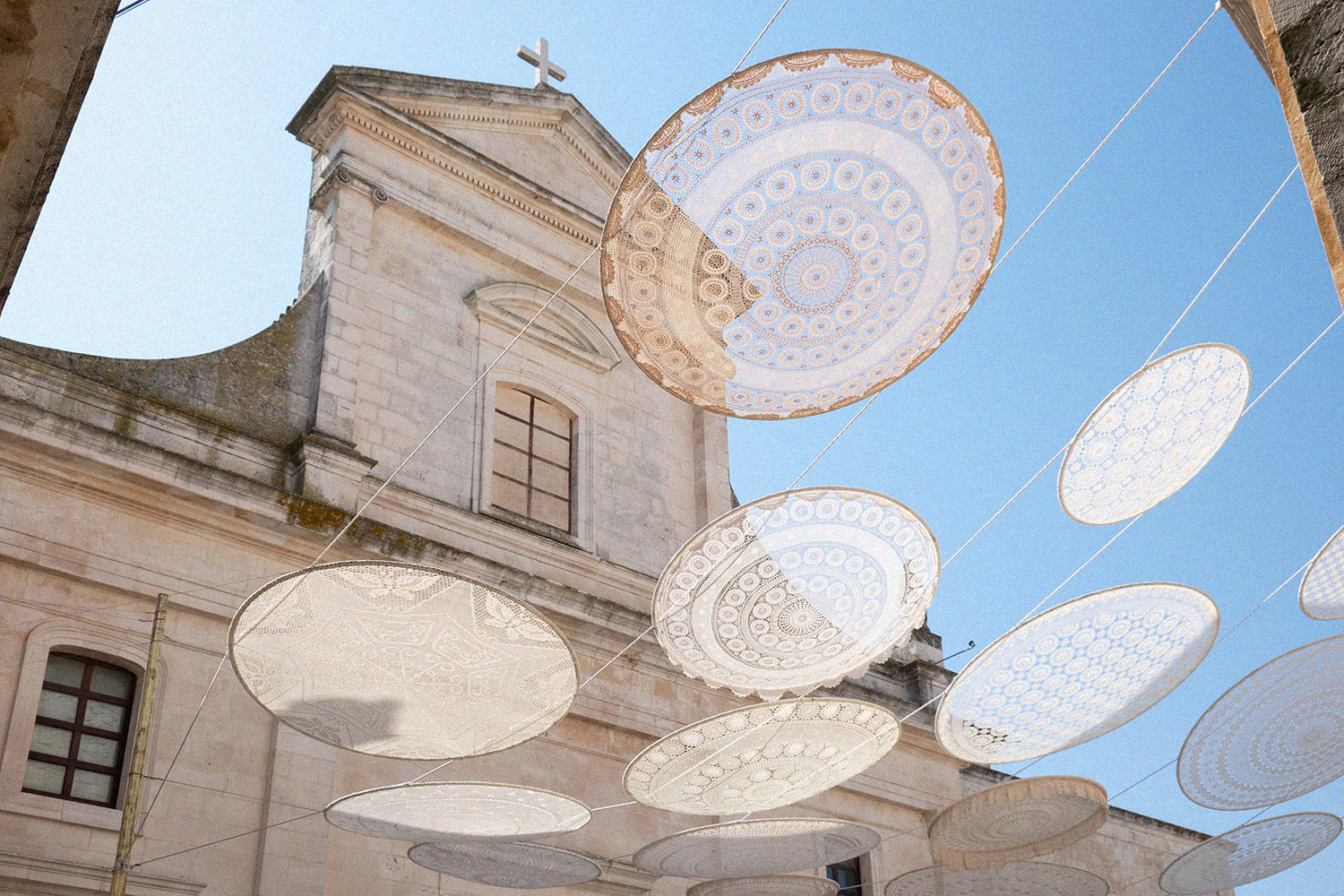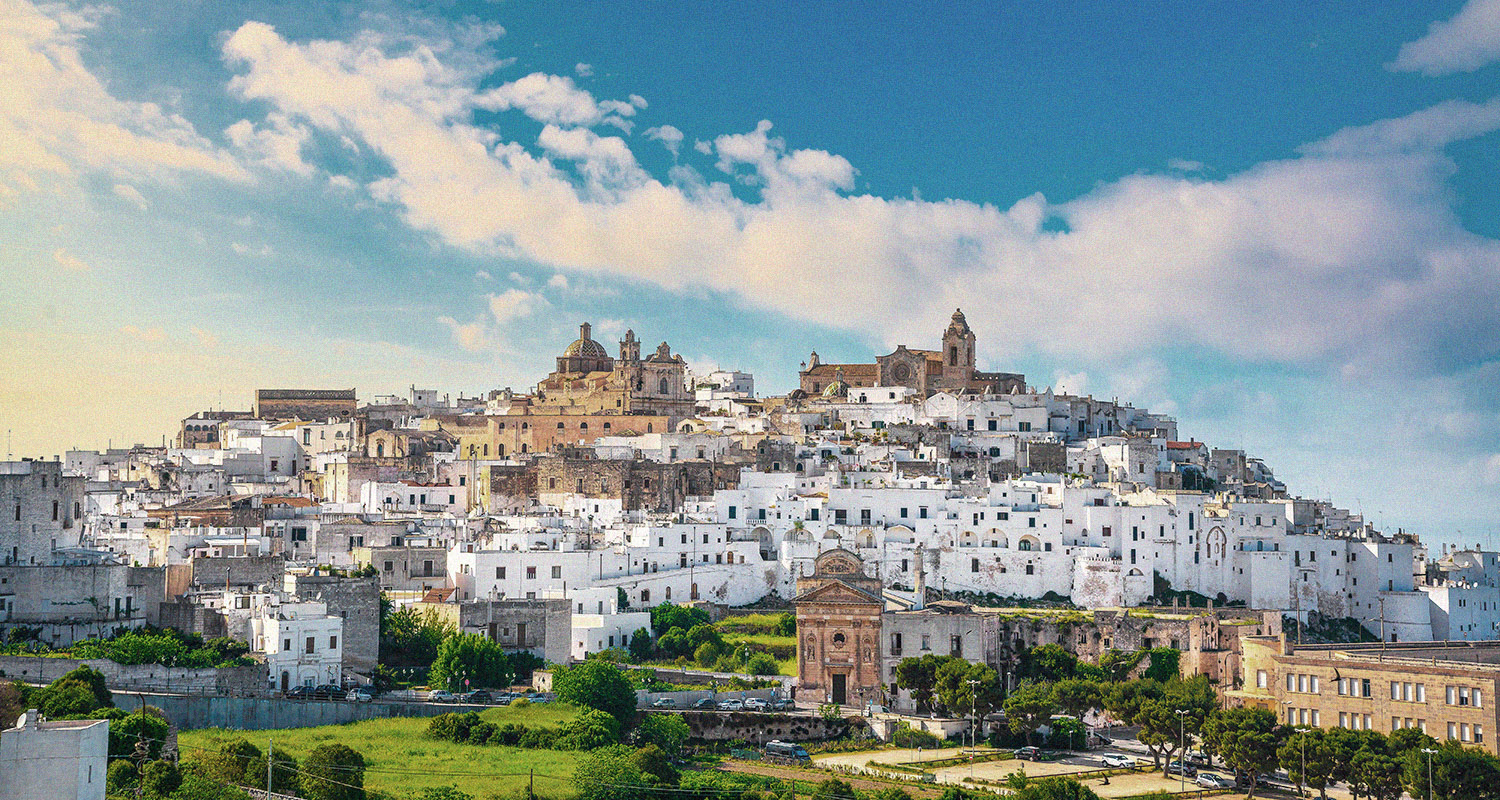 Valle d'Itria is the flagship of what we like to call a minor Italy, to distinguish it from the great destinations of mainstream tourism. But what you see is anything but minor. An ideal destination for slow tourism, attentive to the territory and its culture, it is a treasure trove of experiences, places and flavours. Not to be missed are Ostuni, the white city of Salento, and Alberobello, the town of trulli.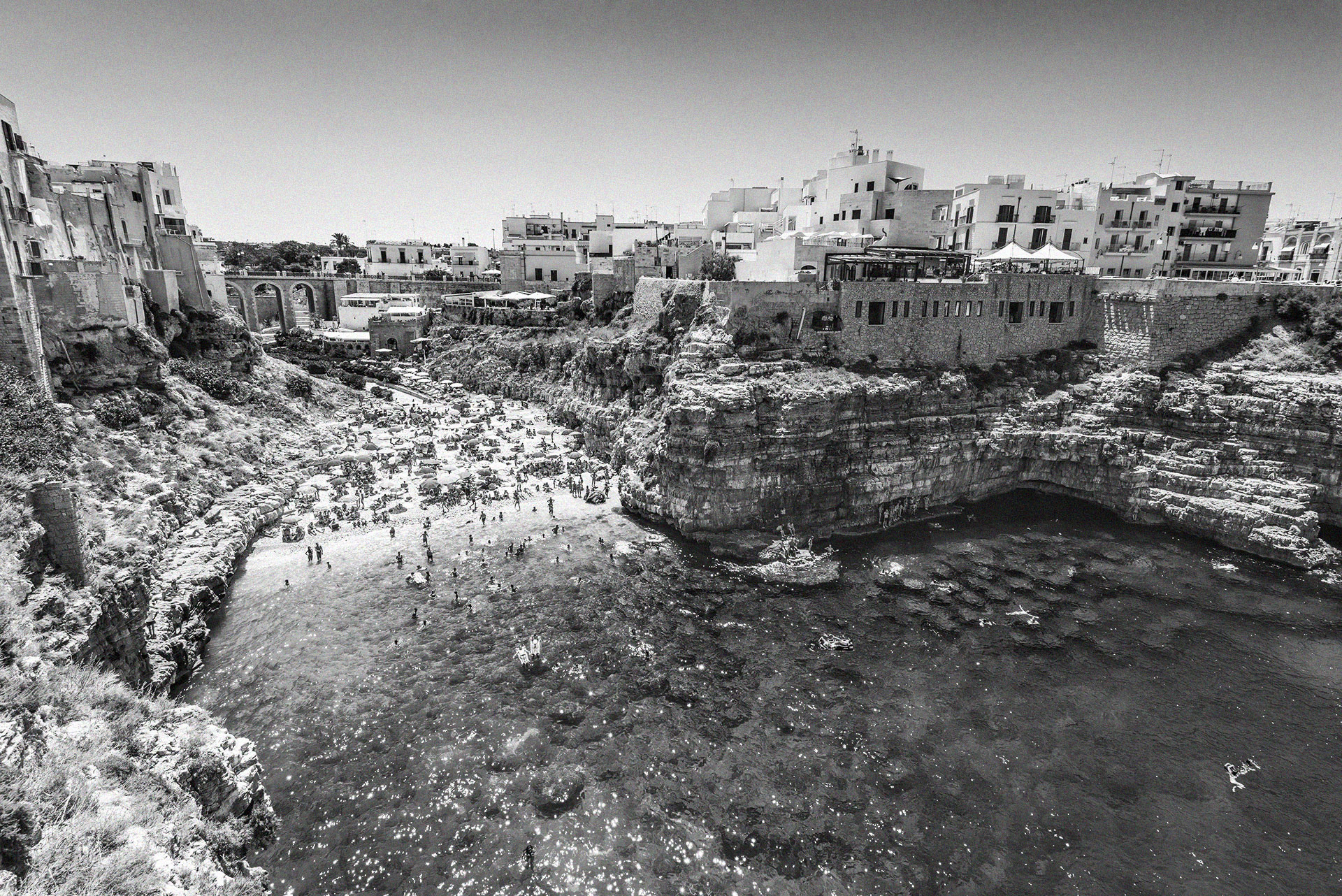 If you are wondering: "What about the sea?" you will be glad to know That there are around 40 kilometres of coastline known as the Trulli Riviera, alternating between dunes and Mediterranean scrub, sandy bays and rocks. Some locations: Torre Canne, with its sandy beaches and spring water lakes that feed the local spa; Pilone, where Ostuni's elegant beaches begin; Savelletri, a fishing village dotted with delightful restaurants where you can sample freshly caught urchins and other wonders of the sea.
An hour's drive away is the fascinating city of Bari, with its old town rich in history and folklore, and Lecce, the "Lady of Baroque", adorned with spires, portals and churches embroidered like lace, bathed in a surreal white light that shapes everything.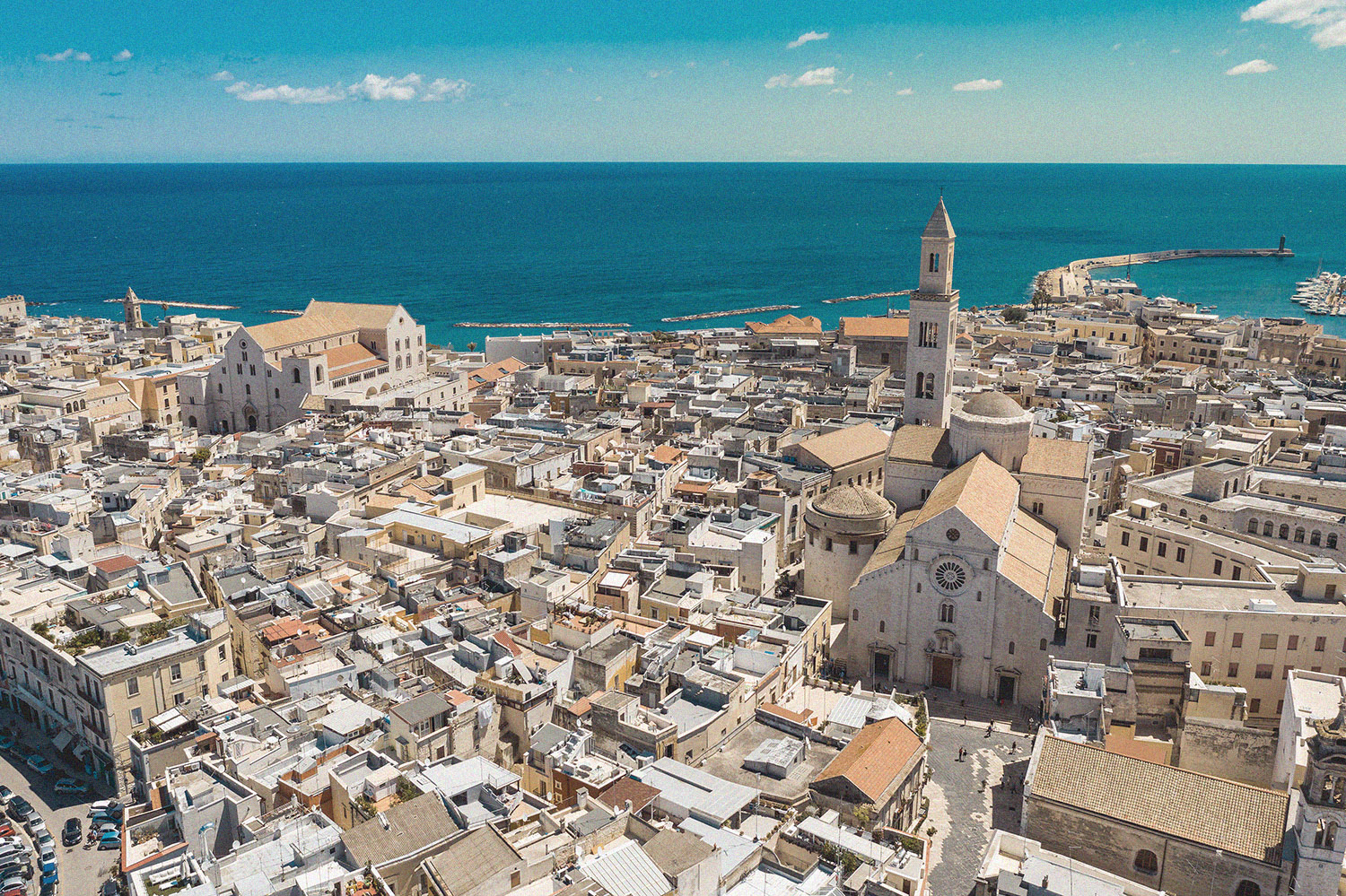 And you, are you ready to to experience such lightness?
As you may have guessed, MO' has its own personality. We have enriched it with art and design, but it already had its energy and lightness before we arrived.